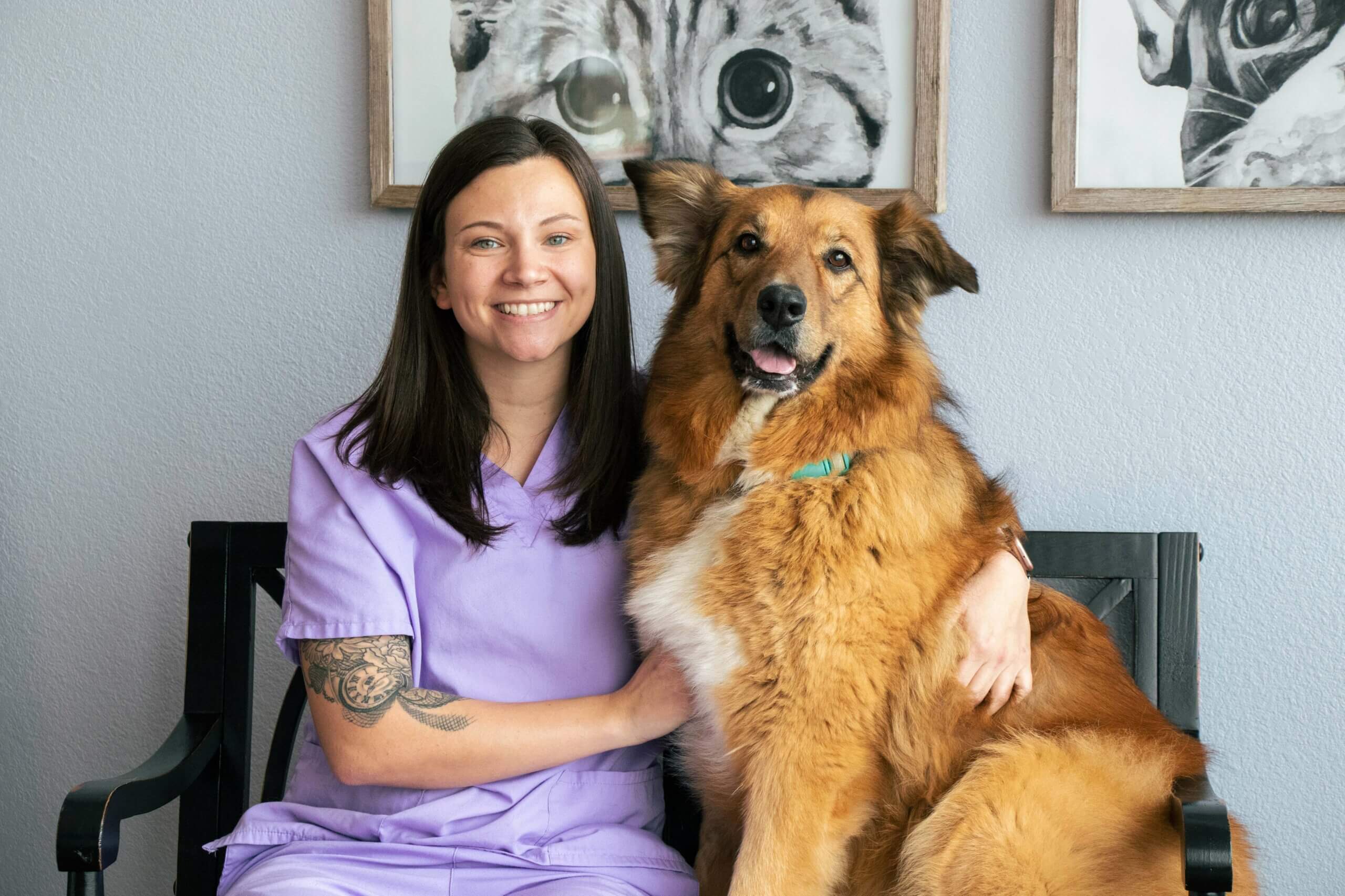 I am a Veterinary Receptionist at Guardian Veterinary Center. 
I have 10 years of experience in the customer service industry and have always had a passion for medicine. My education began with  EMT and medical assistant certification.  My true passion is animals, so I accepted my first position in the veterinary medicine field as the receptionist at Guardian Veterinary Center in May of 2021. I quickly fell in love with the purpose and patient care involved with veterinary medicine and am currently training as a veterinary technician. 
I am a Mom to my son, Noah and 3 furbabies Jemma (German Shepherd mix), Annabelle (dachshund mix) and Chloe ( goldendoodle).  In my free time I enjoy live music events, fitness, spending time with family and taking my pups on adventures.